Sorry, no items matching your request were found.
Reset Search

Honda Clarity Exterior Features
Style & Design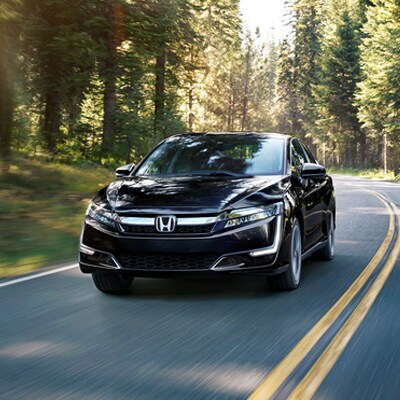 Sophisticated Style
Unlike some other hybrids, the 2019 Honda Clarity Plug-In Hybrid offers a mature and sophisticated style. It has a sleek shape and a bold front end with uniquely-shaped headlights. We think you'll be proud to show off this vehicle's eye-catching looks.
Hybrid Performance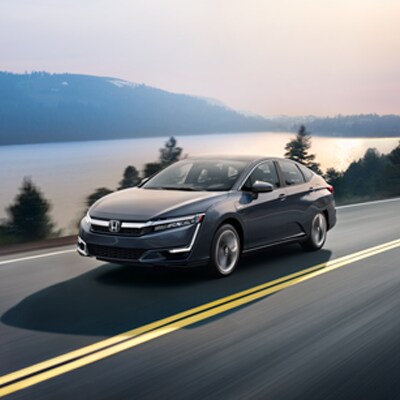 Plug-in Performance
The 2019 Honda Clarity Plug-In Hybrid uses a combination of gas and electric power to provide impressive fuel economy, while still providing a great ride. When your vehicle is charged, it can use all electric power for short drives. Then it can switch to gas power for longer rides. This allows you to save on gas while enjoying a great driving experience.
Safety Features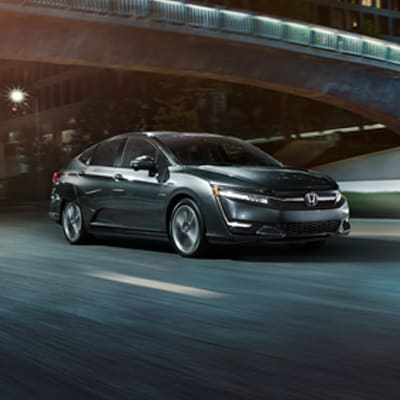 Smart Safety
It's easy to drive confidently in the 2019 Honda Clarity Plug-In Hybrid knowing that its smart safety features are looking out for you. It offers the Honda Sensing® system, which includes features like the Collision Mitigation braking System™. This feature can sense an impending collision and automatically brake for you to help you stay safe.

Honda Clarity Interior Features
Comfort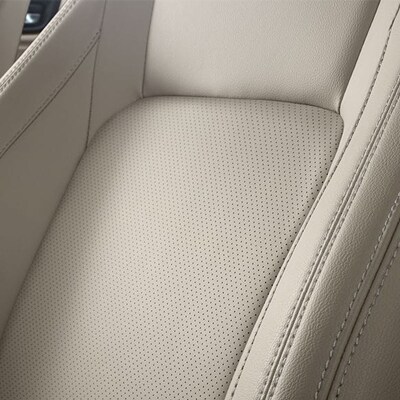 Conscious Comfort
Inside this hybrid, you'll find a comfortable cabin. And while you enjoy that comfort, you can feel good about being kind to the environment. This vehicle offers available eco-friendly fabrics, such as plant-derived bio-fabrics and Ultrasuede®, which are made from recycled materials. You can enjoy a comfortable and eco-friendly ride in this vehicle.
Cargo Options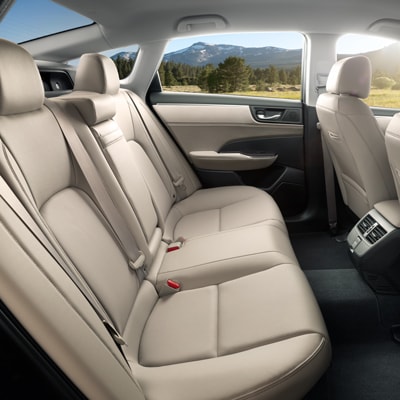 Versatile Interior
The 2019 Honda Clarity Plug-In Hybrid offers ample passenger and cargo space. It also offers 60/40 split-folding rear seats for added versatility. You can split and fold the rear seat down to make more room for your cargo when you need it.
Welcome to Carbone Honda Yorkville
The entire team at Carbone Honda Yorkville knows what a good car looks, and feels, like. We also know how important it is to have a reliable means of transportation nowadays.
With our team, and our selection of new and pre-owned Honda vehicles, we are confident that you will be able to find a vehicle that is just right for you!
From helping you find a specific Honda vehicle, to assisting you throughout the financing process, to servicing your vehicle when it needs maintenance. We know that the purchasing a vehicle can be an arduous and extensive process. We aim to make your dealership experience as hassle-free and enjoyable as possible!
If you would like to learn more about our selection of Honda vehicles, or if you have any questions about the purchasing process, we invite you to visit us at Carbone Honda of Yorkville in Yorkville, NY. Our team is here to assist you with all of your automotive needs.