Style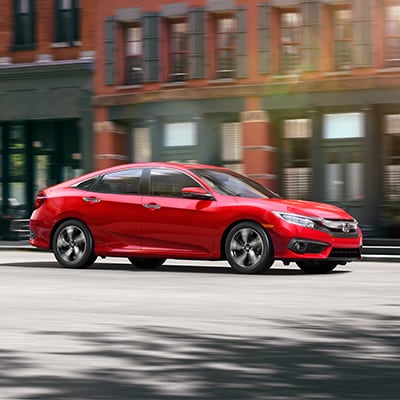 The Honda Civic Is Immediately Impressive
The Honda Civic is well known to drivers everywhere and for good reason! You need only look at its aggressive sport bumper, and its confident grille to understand the confidence this vehicle exudes. This front end helps this vehicle stand out on the road; drivers and pedestrians will turn their heads in awe.
Safety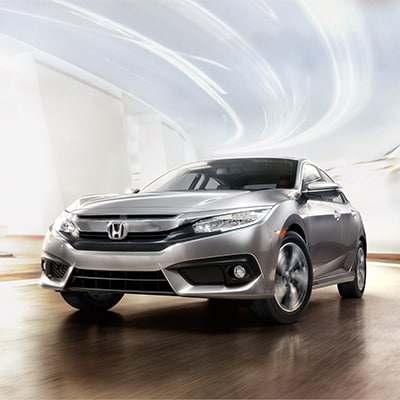 Upgraded Brakes Keep You Safe On the Road
Your brakes are an important component of your vehicle. Whether you are slowing down to a red light, or suddenly stopping because something appeared in front of your vehicle your brakes are your first line of defense on the road. With the Honda Civic's upgraded, and much larger, brakes you will remain safe on the road whenever you travel.
Performance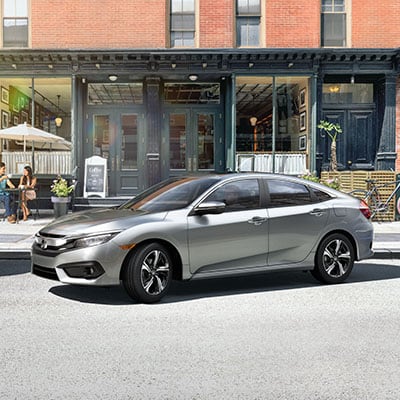 The Aerodynamic Design Enhances Your Efficiency
The Honda Civic is known for being an efficient vehicle, and its aerodynamic design helps enhance this. When you are behind the wheel, you will be able to cut through the wind, and confidently traverse the roads with ease. In other words, the aerodynamic design of this vehicle is yet another benefit you can count on.