Honda Pilot
Exterior Features
Headlights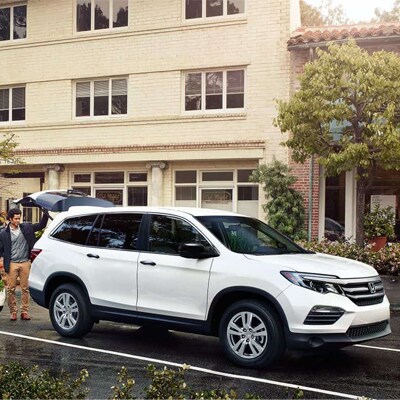 Your Headlights Will Illuminate the Dark Roads
When you are driving at night you want to be sure that your headlights can slice through the darkness and illuminate the road as you move forward. With the LED lights on the 2017 Honda Pilot, you can be confident that this vehicle will do just that. The headlight designs look modern and sleek, as well, adding to the aesthetic of confidence the exterior design of this vehicle exudes.
Design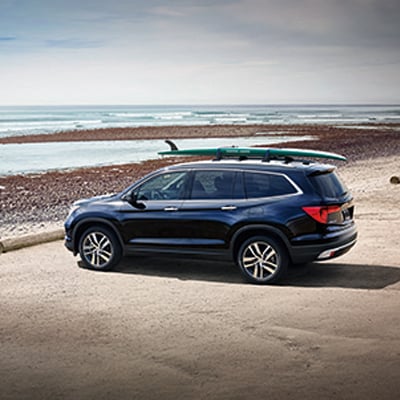 An Outdoorsy Design You Will Love Showing Off
The 2017 Honda Pilot is an incredible display of rugged charm and reliable performance; it manages to showcase these abilities from the moment you lay eyes on it. Thanks to its exterior design, which combines sleek curves with a rugged, angular aesthetic, this SUV fits in both on dirt roads and on the highway.
Trim Options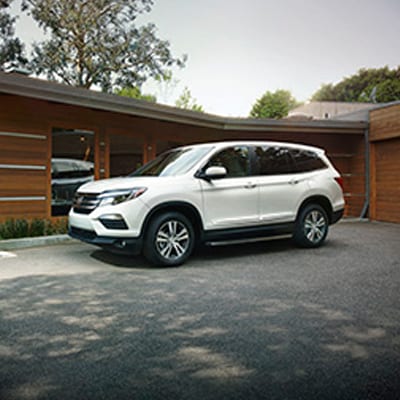 A Wide Array of Trim Levels to Choose From
You deserve the opportunity to, in a way, customize your vehicle so that it is more catered to your specific needs, and stylistic preferences, on the road. The 2017 Honda Pilot comes with five different trim levels, all of which offers specific features, packages, and aesthetics you are sure to love. Our team can help you choose one, too, if you're not sure which is best for you.



Honda Pilot
Interior Features
Spacious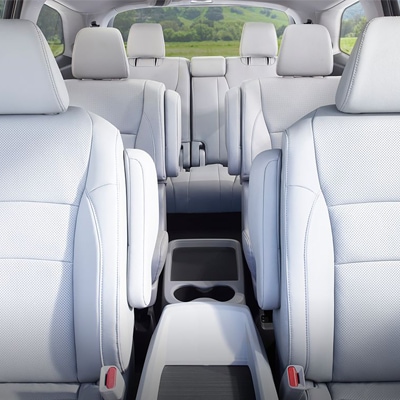 Room for the Whole Family

When you and your family are on the road (especially for a long car ride), space and comfort are vital aspects of a memorable experience on the road. With the 2017 Honda Pilot, this expansive interior space is a standard part of your driving experience. With plenty of seats for multiple passengers, a huge amount of cargo space, and much more this vehicle is truly an incredible specimen.
Climate Control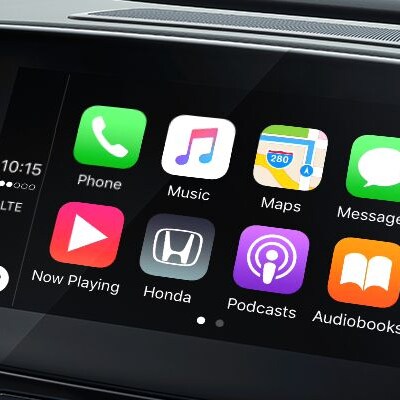 A Climate Control System You Will Love

Speaking of comfort, the climate control system in your vehicle is a precious commodity. If it is sweltering and muggy outside the climate control system in the 2017 Honda Pilot can cool your vehicle down to a brisk temperature. If it is freezing outside, your SUV can heat things up. This is just another small way this vehicle can take care of you when you need it.
Welcome to Carbone Honda Yorkville
The entire team at Carbone Honda Yorkville knows what a good car looks, and feels, like. We also know how important it is to have a reliable means of transportation nowadays.
With our team, and our selection of new and pre-owned Honda vehicles, we are confident that you will be able to find a vehicle that is just right for you!
From helping you find a specific Honda vehicle, to assisting you throughout the financing process, to servicing your vehicle when it needs maintenance. We know that the purchasing a vehicle can be an arduous and extensive process. We aim to make your dealership experience as hassle-free and enjoyable as possible!
If you would like to learn more about our selection of Honda vehicles, or if you have any questions about the purchasing process, we invite you to visit us at Carbone Honda of Yorkville in Yorkville, NY. Our team is here to assist you with all of your automotive needs.