>

Honda CR-V
Exterior Features
Performance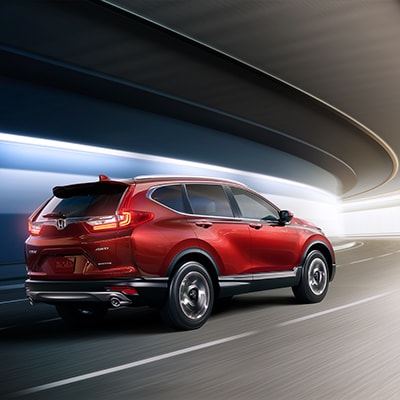 Turbocharged I4 Engine, Performance you will Appreciate
Producing 190 horsepower and displaying tremendous burst when called upon, the 1.5-liter turbocharged I4 engine in the Honda CR-V offers explosiveness in traffic and acceleration that is dependable when you need to elevate speeds. Available all-wheel drive can be paired with this engine so that your vehicle grips the road properly in the process.
Roof Rails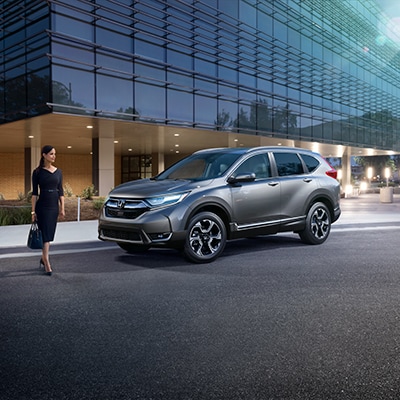 Accommodate your Cross-Country Travel
Available roof rails for the Honda CR-V are great for cross-country trips, allowing you to store your cargo without issue up top to keep some space maintained inside for the comfort of your guests. Perfect for storing your bicycles and whatever other outdoor equipment that you wish to transport, this feature lines up nicely with the vacation plans that you have coming up in the future.
Safety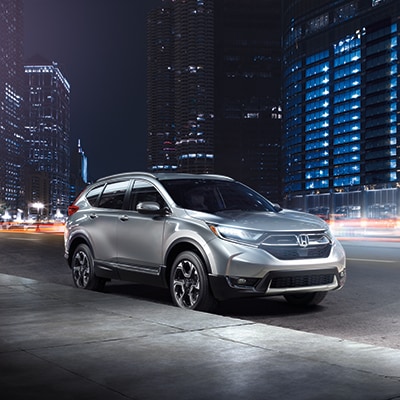 Spotting What Lies Ahead

If you value headlights that come with a pleasant design and visibility that carries throughout your day, then you are going to enjoy the available LED headlights for the Honda CR-V. These lights help other cars spot your vehicle better for stronger safety on the road for all, while at the same time helping illuminate the road laid out ahead of you.



Honda CR-V
Interior Features
Technology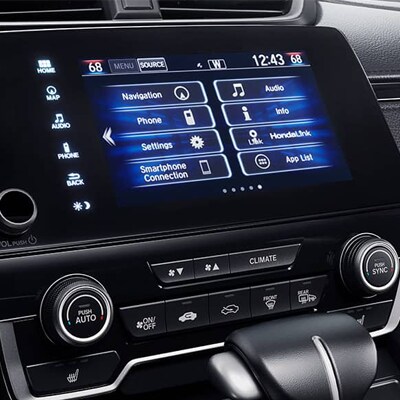 Connectivity within the Cabin

A standard five-inch color touchscreen accompanies Bluetooth connectivity and a four-speaker sound system within every Honda CR-V model so that you can enjoy some of your favorite music and conversations with friends and family while stuck in traffic or in the midst of your commute.
Safety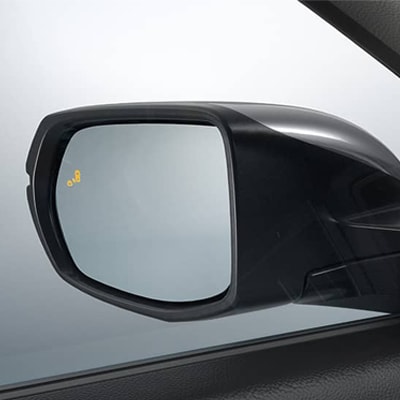 Maintaining a Watchful Eye

Features such as forward collision warning and adaptive cruise control help you analyze and assess what is going on around you during a commute, preventing accidents before they occur. Lane keep assist and collision mitigation, also available as part of the Honda Sensing suite, even intervene when called upon to get you back to a safe position.
Welcome to Carbone Honda Yorkville
The entire team at Carbone Honda Yorkville knows what a good car looks, and feels, like. We also know how important it is to have a reliable means of transportation nowadays.
With our team, and our selection of new and pre-owned Honda vehicles, we are confident that you will be able to find a vehicle that is just right for you!
From helping you find a specific Honda vehicle, to assisting you throughout the financing process, to servicing your vehicle when it needs maintenance. We know that the purchasing a vehicle can be an arduous and extensive process. We aim to make your dealership experience as hassle-free and enjoyable as possible!
If you would like to learn more about our selection of Honda vehicles, or if you have any questions about the purchasing process, we invite you to visit us at Carbone Honda of Yorkville in Yorkville, NY. Our team is here to assist you with all of your automotive needs.