2018 Honda Accord
New 2018 Honda Accord LX | 2WD | CVT Automatic

Honda Accord
Exterior Features
Headlights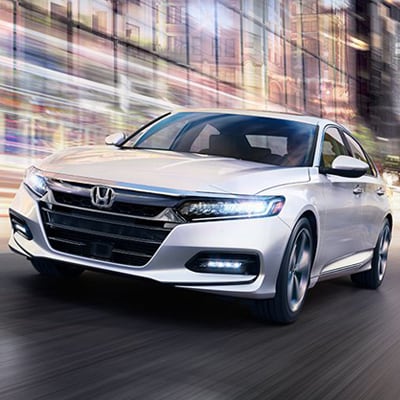 Visibility Is Always Clear In This Sedan
The Honda Accord provides drivers with stunning LED headlights and LED fog lights. Both ensure that you are always able to see clearly, no matter if the road is dark, or fog has descended. It also helps that the Honda Accord's headlights are beautifully designed, fitting in with the overall style that the Honda Accord exudes.
Trim Options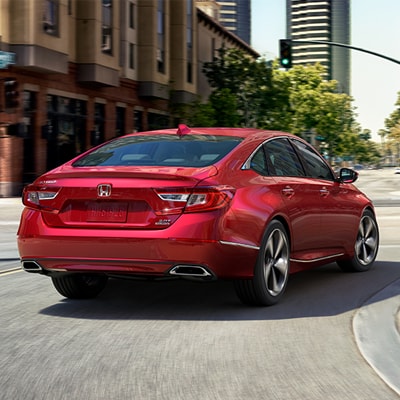 A Variety of Trim Levels to Choose From
This sedan has five distinct trim levels from which to choose. That includes the LX, Sport, EX, EX-L, and Touring models. With this wide array of trim levels, you are sure to find one that specifically meets your aesthetic needs, and provides you with the smooth driving experience you deserve to have on the road.
Design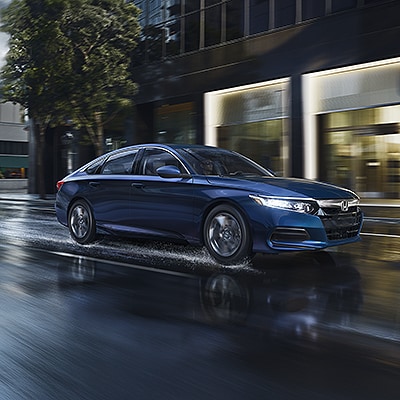 A Fresh, Bold Exterior Design
The Honda Accord is known for many things; however, one of its greatest benefits is its distinctive exterior design. Combining sleek, aerodynamic designs with a confident fascia, and a variety of sharp accents, the Honda Accord commands the road with grace and authority. It is this aesthetic of confidence and regal power that sets the Honda Accord apart from other vehicles.

Honda Accord
Interior Features
Technology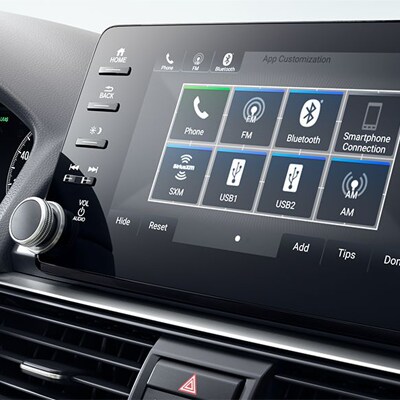 Easy Accessibility to All Features

When you are on the road, you want to be sure that all of the tools you need are within reach, and are easily accessible. With the Honda Accord, all of the interior features you need - from the infotainment center to the climate control system - are easy to reach from the driver's seat. This accessibility allows you to control your experience behind the wheel without having to take your focus off the road.
Comfort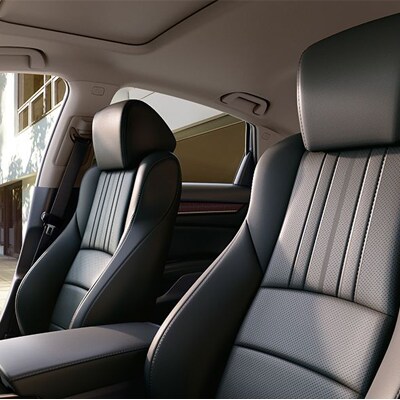 Luxurious Seat Design Makes the Drive Even Smoother
You want to be sure that you are comfortable when you are behind the wheel. With the Honda Accord's elegant leather-trimmed seating design, you can take advantage of the luxurious comfort available to you. With these seats, you can be confident that your experience behind the wheel will be comfortable in every way.
Welcome to Carbone Honda Yorkville
The entire team at Carbone Honda Yorkville knows what a good car looks, and feels, like. We also know how important it is to have a reliable means of transportation nowadays.
With our team, and our selection of new and pre-owned Honda vehicles, we are confident that you will be able to find a vehicle that is just right for you!
From helping you find a specific Honda vehicle, to assisting you throughout the financing process, to servicing your vehicle when it needs maintenance. We know that the purchasing a vehicle can be an arduous and extensive process. We aim to make your dealership experience as hassle-free and enjoyable as possible!
If you would like to learn more about our selection of Honda vehicles, or if you have any questions about the purchasing process, we invite you to visit us at Carbone Honda of Yorkville in Yorkville, NY. Our team is here to assist you with all of your automotive needs.