Carbone Honda is Proud to be a Pillar of our Utica Community
Carbone Honda Donates Car to Answer Prayers For Mckenzie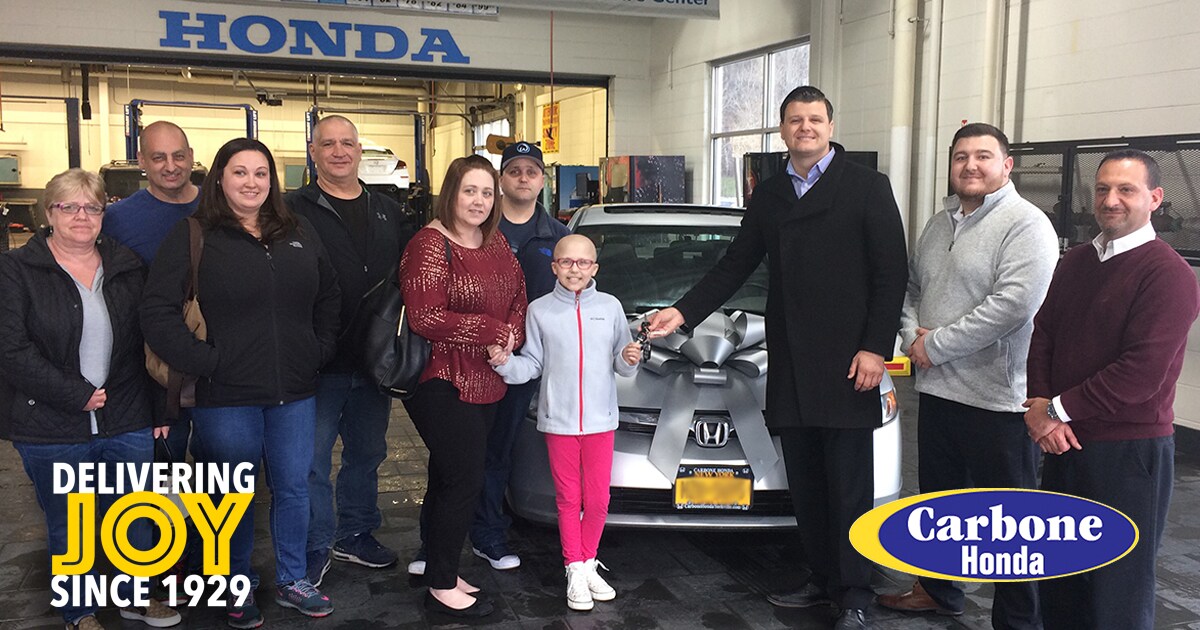 Being a part of our community means helping those in need. And when McKenzie's family, long-time Carbone Honda of Yorkville customers, reached out in April 2018, we were ready to answer the call.
McKenzie is a beautiful 9 year old girl fighting cancer. On November 6, 2017 McKenzie was diagnosed with Ewing's Sarcoma, a malignant bone tumor of the pelvis in children and adolescents. With upcoming treatments in Boston, her family needed a new vehicle to make the trip.
Not only were we able to find a reliable and fuel-efficient 2009 Honda Civic EX to make the trips more affordable, Carbone Honda of Yorkville was also able to happily donate the vehicle to McKenzie's family.
"Battling cancer is always difficult," said Alen Mukic, Vice President of Operations. "But when faced with your child's fight with cancer, parents need all the help they can get. I'm just glad we were able to do our part to make this challenging time a little easier for McKenzie and her family."
To learn more about McKenize's fight, visit Prayer's for McKenzie on Facebook.
Make an Inquiry